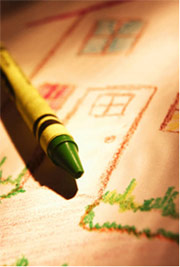 Kindertots Children's Centre has an open door policy which means that we welcome a visit of a parent whose child is attending our programs any time without notice. Parents are welcome to call any time during the day to check on their child.
Regular Hours
Kindertots Children's Centre Inc. provides services between 6:45am and 5:30pm Monday through Friday for full-day clients. We do offer extended hours of service until 6:30pm if requested from the Director one week in advance.
Pre-School (Ready Set Learn Too)
Provides half-day services to four-year old children on Tuesdays and Thursdays from 9:00am to 12:00pm.  This program is at Saint Michael's Parish Centre on Howard Street in Chatham.
Holidays
Kindertots Children's Centre Inc. is closed on all Holidays. When a holiday falls on a Saturday or Sunday, Kindertots will be closed on the Monday.